TL;DR
It's that time of year again when pumpkin spice everything takes over our lives. But what is a pumpkin anyway? Is it a fruit or a vegetable? The answer might surprise you!
Pumpkins are botanically classified as fruits, but they are most often considered vegetables in the culinary world. So what's the difference between fruits and vegetables? Keep reading to find out!
What's the difference between Fruits and Vegetables?
Botanists, or plant scientists, classify fruits according to the edible portion of the plant that develops from a flower and contains seeds. A few examples include apples, cucumbers, and strawberries. Because some fruits are not sweet and tend to be more savory in flavor, some people may classify them as vegetables. An example of this would be tomatoes and eggplant.
Vegetables on the other hand are the edible portion of plants such as leaves, stems, bulbs, and roots. A few examples include carrots, potatoes, and celery. Now, there is more to say about produce classification, like fungi (i.e. mushrooms) and legumes (i.e. lentils), but we'll save that for later.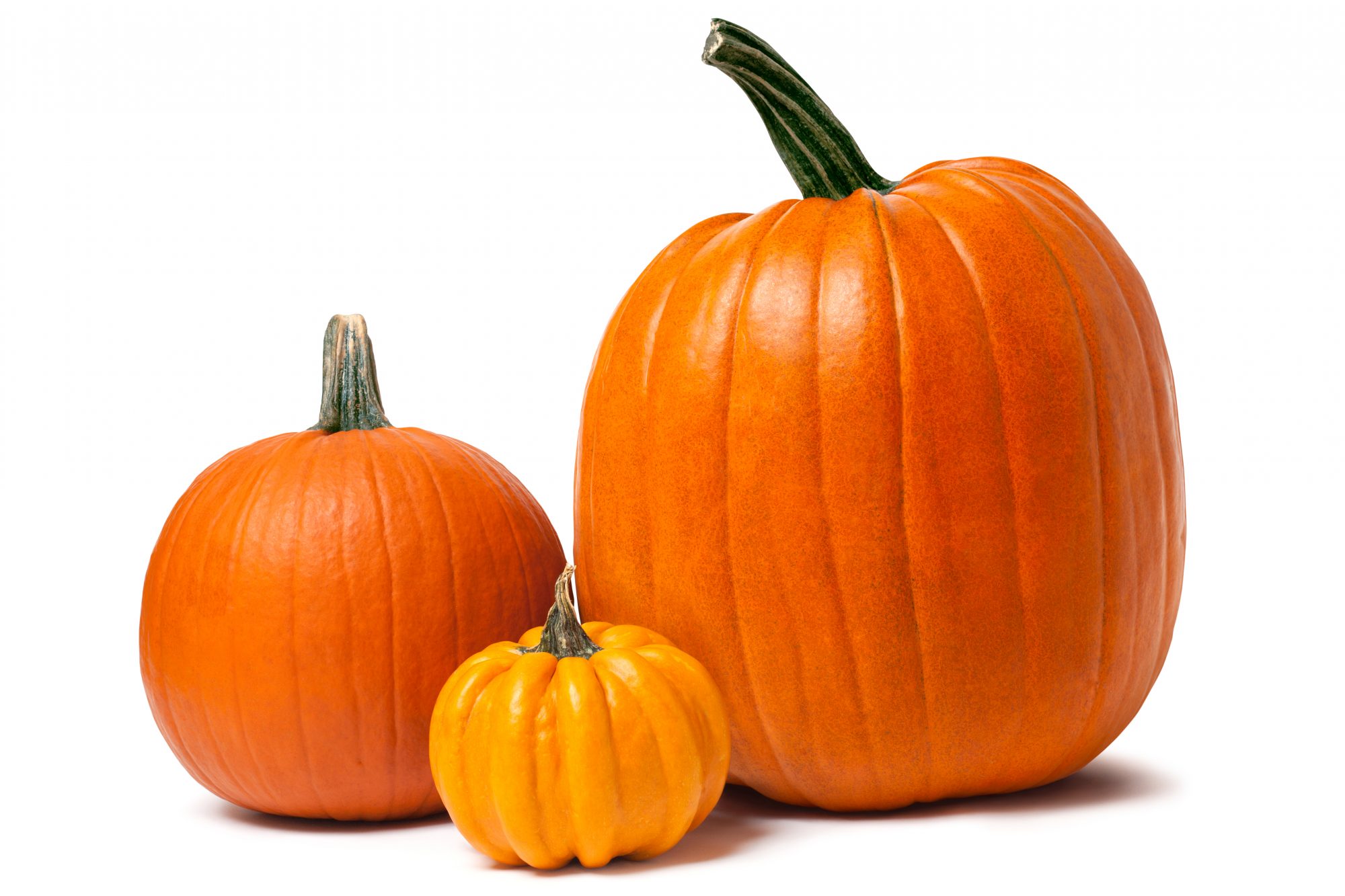 More about Pumpkins:
HOW TO SELECT
Pumpkins are can be found in grocery stores fresh and canned. If selecting fresh, choose pumpkins that are firm and heavy for their size with a hearty stem.
Nutrient Content Claims
Low in calories, Fat free, Saturated fat free, Cholesterol free, Sodium free, High in vitamin A, Good source of vitamin K
Sodium & Hypertension:
Diets low in sodium may reduce the risk of high blood pressure, a disease associated with many factors. Pumpkin is sodium free.
Diets low in sodium may reduce the risk of high blood pressure. Pumpkin is sodium free.
Pumpkin, as part of a low sodium diet, may reduce the risk of high blood pressure.
Dietary Saturated Fat & Cholesterol & Risk of Coronary Heart Disease: While many factors affect heart disease, diets low in saturated fat and cholesterol may reduce the risk of this disease. Pumpkin contains no fat, saturated fat, or cholesterol.
Fruits & Vegetables & Cancer: Low fat diets rich in fruits and vegetables (foods that are low in fat and may contain dietary fiber, Vitamin A, or Vitamin C) may reduce the risk of some types of cancer, a disease associated with many factors. Pumpkins are an excellent source of vitamin A and one of my favorite ingredients in Fruit Snacks for Kids.
Health Benefits of Pumpkins:
Halloween is just around the corner!
But the purpose of this post is not to tell you how to carve your pumpkins
, but instead give you some good reasons NOT to carve them
. ⠀
It's amazing how you can cook them as you want! All the dishes that are made out of pumpkins
are delicious, and that's because they are commonly viewed as vegetables
, but are indeed fruits
, so they are perfect for both sweet and salty recipes! But the best of all is that nutritionally speaking they have TONS of benefits:⠀
Highly nutritious: Pumpkins are low in calories and contain iron, manganese, potassium, phosphorus, zinc, folate, vitamin C, E, B2 and especially vitamin A, which is key for good vision, a healthy immune system, and cell growth.⠀
High in antioxidants: Pumpkins contain the antioxidants in charge of protecting our skin against sun damage and lowering the risk of cancer, eye diseases and other conditions.⠀
Immunity booster: As we said before, due to the huge amount of vitamin A, it contributes to strengthening our immune system and helps fight infections. It also has Vitamin C that helps our body increase white blood cell production and immune cells work more effectively.⠀
Protect your eyes: And again, thanks to the high amounts of vitamin A, and combined with lutein and zeaxanthin components, pumpkins are linked to strong eyesight!⠀
Low in calories: Pumpkins only have 50 calories per 245 grams, about 94% of water and are full of fiber. They are amazing to help you feel satiated or to reduce your calorie intake.⠀
Protect your heart: Studies have shown that they're also a medicine for the heart due to the amounts of potassium, vitamin C and fiber they have. ⠀
So, if you want to protect the whole package, and by that we mean the whole YOU stick to pumpkins beyond Halloween and embrace the benefits they have to our health.⠀
Are you going to decorate your house with carved pumpkins or are you going to improve your health by adding more to your daily menu? Like this post if you think you can do both!
⠀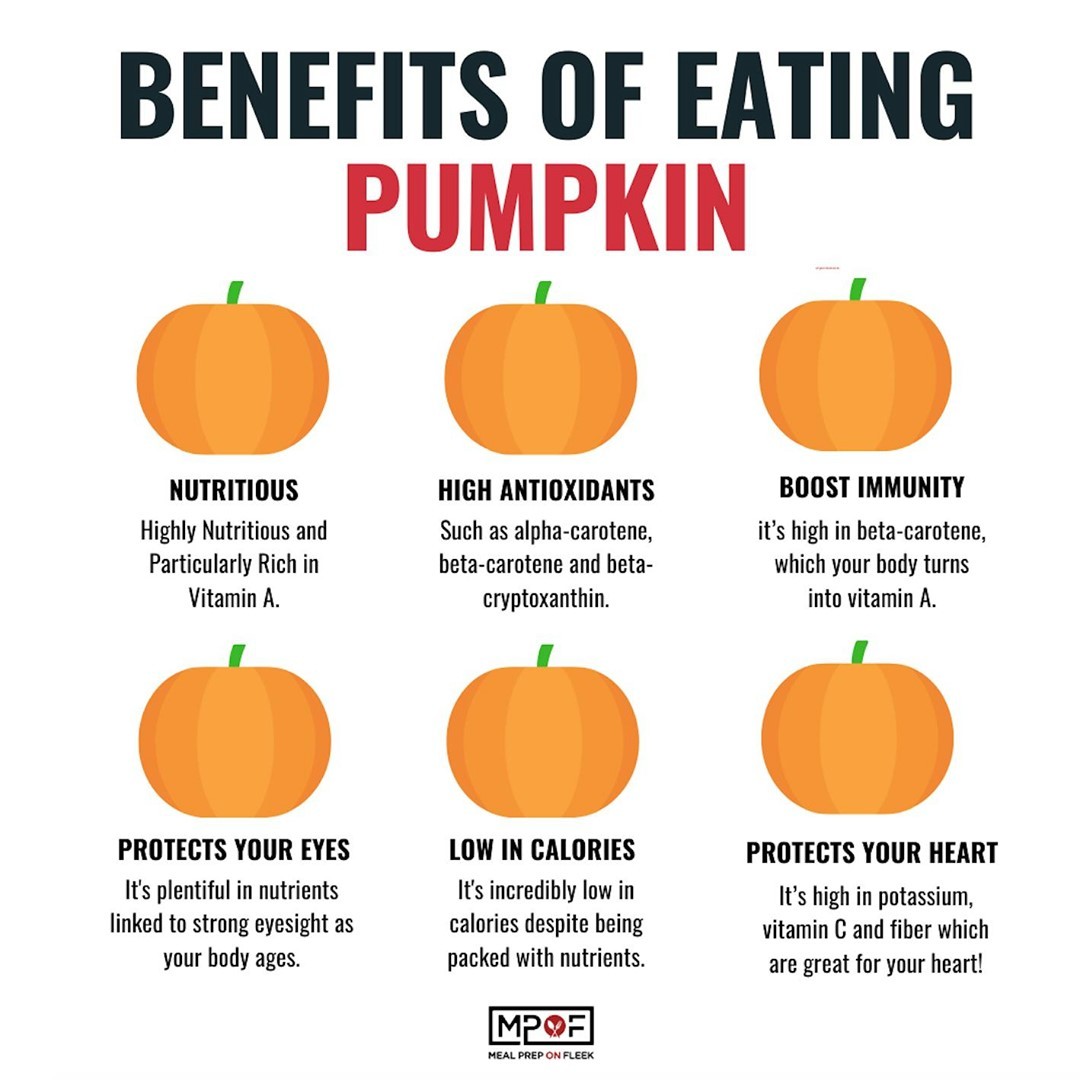 Storage
Refrigerate after opening cans or freeze for later use.